The society is a non-profit organization serving the City of Brampton, Ontario, and a member of the Ontario Horticultural Association (OHA), District 15.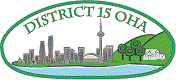 A Little Bit of History
The Brampton Horticultural Society was a significant partner with the City of Brampton in their participation in the Communities in Bloom International Award.
In 2007 the Boys and Girls Club "Community Garden" received a Recognition Award for their garden. This garden was a significant programme that we had for several years. Our relationship with the boys and girls in this group was very strong and ongoing for several years.
The judges were extremely impressed with the garden and the youth's achievements. We were fortunate to have some very dedicated members who spent many hours supporting and encouraging it's success.
A direct quotation from the judges was
"We noticed the exceptional quality, beauty and care of your property. Thanks for doing your part to make Canada a better place to live. With gratitude and admiration from your Communities in Bloom judges"
Comments were made that this project did more than encourage horticulture, environment etc. It enabled the boys and girls to become well rounded citizens.
Carole
Current and Upcoming Events
While we are unable to meet or have any in-person events at this time, we are meeting virtually.
If you would like to join us for our January meeting, please send an email to bramhort@hotmail.com and we will send you the meeting link. Everyone is welcome.
| | |
| --- | --- |
| Feb 23, 2021 | February Meeting |
Tuesday February 23rd Zoom Virtual Meeting 7.30pm [doors open 7.00pm approx.]
Edibles in Urban Landscapes
Steven Biggs: Is a Horticulturalist, Educator and Writer, specializing in gardening, farming and food Production. He has a gardening show on radio and is the author of "No Guff Vegetable Gardening"
"Edibles in Urban Landscapes" is his subject today. How do you fit fruits and vegetables into your garden and it still looks stunning and eat it too. How to grow in unused spaces like your roof top and driveway He will give you some ideas.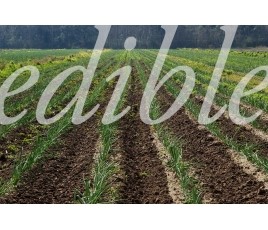 He has a strong interest in how gardeners in urban and suburban settings use space and stretch out the growing season.
Steven and his daughter Emma were very popular presenters at our 2020 Seedy Saturday.
I hope you will join him at the February meeting via our virtual Zoom.
Ron S. Speaker Chair